INDIAN SCHOOL OF EXCELLENCE -YOUR CHILD'S FUTURE BEGINS HERE
ICSK –Committed to Excellence in Education since 1959
The Indian Community School Kuwait (ICSK) has grown and evolved to become a cultural monolith and the center of activities for the Indian community in Kuwait. For over half a century ICSK has been inspiring students, helping them discover and develop their latent talents and increasing their awareness and responsibility to the community around them and the world at large.
The ICSK Heritage
INDIAN SCHOOL OF EXCELLENCE belongs to The Indian Community School, Kuwait, the premier educational institution with a vision to excel in all spheres rendering yeoman service to the Indian Diaspora in Kuwait. Since 1959, ICSK has been providing quality education with a holistic approach.
Our Vision
The vision of Indian School of Excellence is to impart a holistic education that cultivates a love for learning in all of its students and nurture the best potential in every student. Our school not only teaches but also encourages the blooming buds to practice the essential values of life to achieve their goals, to contribute to the society and most importantly, to become independent life-long learners.
Vision beyond Tomorrow
"What sculpture is to a block of marble, education is to the soul." Joseph Addison. Indian School of Excellence strives to provide a curriculum that values questions above answers, creativity above fact regurgitation, individuality above conformity & excellence above standardized performance. The school endeavours to make the students realize that they are members of one family i.e. humankind.
Our Mission
In order to give the future leaders of the country a secure and encouraging atmosphere, we, the Team of ISEK, work to uphold the tradition of excellence in this world that is always changing. To develop young minds into responsible citizens and decent people, we instil strong moral principles and ethical principles. Our school's educational goals are to equip every student with the skills necessary to flourish in today's technologically advanced society and to address tomorrow's challenges. Being a student-centered organization, our Team is dedicated to fostering academic, social and emotional excellence in our students so that they can become contributing members of society. We believe our mission can be accomplished by joining hands with families and the community.
Quality Objectives
To create a high standard of learning experiences for students by triggering the multiple intelligences through access to a range of subjects in the curriculum, and challenge students to unlock their full potential in terms of skills, attitudes, experiences and knowledge.
To create a dynamic, stimulating learning environment that prepares students for academic and vocational fields of tomorrow, by equipping educative tools that are tried and tested for global competence and excellence.
To acclimate students to a positive sense of self-worth by identifying their value in society and nurturing an environment that is safe and secure.
To employ state-of-the-art digital and material resources and to implement systematic revisions to the process through constructive feedback from all members and beneficiaries involved.
Our Motto
Our motto, 'Igniting minds for a better tomorrow' represents our vision to prepare future ready and responsible citizens of tomorrow.
"Dream, Dream, Dream
Dreams transform into thoughts
and thoughts result in action." – Dr. APJ Abdul Kalam.
The motto of Indian School of Excellence arises from an expression of faith in the dreams and aptitudes of our students. We envision our students as valuable assets with an abundance of ideas, and hope to tap into this fountain of potential by offering them access to the right tools and resources to animate and bring to life these dreams. Igniting young minds is the key to unlocking the latent power within each student.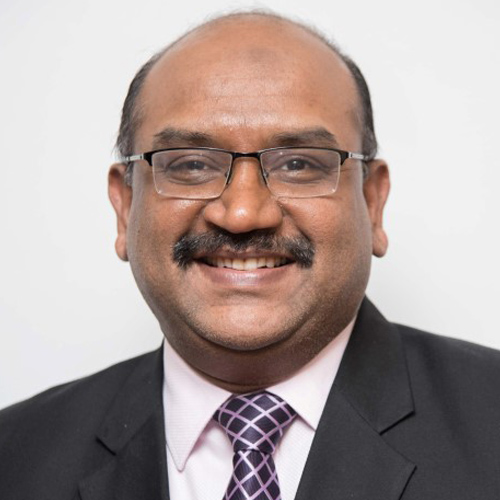 From the Chairman's Desk
Let me welcome you to our Fold!
As we welcome you, the future leaders and productive citizens of the world, I would like to stress on our vision of grooming young minds and hearts as the pillar of advancement of a nation and hope of the future.
Schools were once described as the future within four walls. That being true, we have the responsibility to make the most exciting, creative and secure places we can.
As a parent as well as the chairman, I know that our children are our precious gift and they are the future too. Indian School of Excellence therefore is committed to provide an outstanding start for your child's education. Our mission is to serve the humanity at largest ensuring to nurture the future for every family we serve.
I believe that when you read our prospectus, you will be impressed by our desire to nurture; to care for, encourage and support your children. I hope, however, you will also be struck by our determination to develop their gifts to help them achieve their full potential.
We aim to provide a holistic learning experience by encouraging individuality and interacting with our community, please enjoy learning more about our school, through this prospectus.
I hope you will give our school, the opportunity to prepare your child for a happy and successful future.
With warm regards
Mr.Shaik Abdul Rahiman
Honorary Chairman
Salient Features
CBSE Curriculum
Managed by the Indian Community School, Kuwait
Prime location and easy access
Fully equipped, spacious and Smart Classrooms
Ideal class strength with individual attention
Qualified, trained and experienced educators
Extended school timings from 7.30 to 3pm
Care club facility for Kindergarten
Light weight school bags
No homework for lower classes and minimum for higher classes
Activities and events with focus on multiple intelligences
Specialised labs for Robotics, Art, Language, Music, Math and Gym
Fully equipped Library with digital access
CCTV-monitored premises
Personalized guidance and counseling
Evening coaching classes for sports and other activities
Transport with tracking facility
French language education from First grade
Pre-KG facility
Club and Sports activities
The ICSK Team
DR. V. BINUMON

PRINCIPAL & SENIOR ADMINISTRATOR -
ICSK SENIOR

MRS. SHERLY DENNIS

DIRECTOR - ISEK

MR. K. GANGADHAR

PRINCIPAL,
ICSK KHAITAN

MR. RAJESH NAIR. C.

PRINCIPAL,
ICSK AMMAN

Mrs. C. SHEEJA

PRINCIPAL,
ICSK JUNIOR
Faculty
"A teacher's purpose is not to create students in his own image, but to develop students who can create their own image."
The motivated and knowledgeable teachers at Indian School of Excellence create a warm and protective environment recognizing that each child is unique and that all children need to succeed.
The atmosphere in the classroom is caring and friendly, yet discipline as the most basic need is assiduously pursued. We have high expectations for our students to reach their full potential. Our committed, dedicated and caring staff that include special educators strive to make the learning experiences of the students fun and meaningful.
Infrastructure and Amenities- Foundation for a Child's Growth
Smart Classrooms
Smart classrooms have revolutionized the educational sector, engaging teachers and students with modern technology and digital tools. They have helped motivate students toward practical application of what is being learnt and have also helped teachers develop interactive and dynamic lessons featuring multi-media content. In Indian School of Excellence, each class room is equipped and here, the learning has taken on a new face – one that is lively, and interactive.
Specialized Labs
An On-campus Robotics lab with state-of-the-art technology, apart from honing creativity, also empowers learners, motivating them to innovate and making them future-ready.
Science labs play an important role in practical learning, and they are places of observation, understanding and innovation. Our school offers efficient labs where students can truly unite learning and fun.
Specialised language lab is a dedicated space for language learning where students access audio or audio-visual materials.
Library
Our library is equipped with a wealth of classic, timeless and novel books including resources for competitive examinations. The library also has video facilities, and a quiet ambience for students to focus and exploring adventurous worlds in books. We are also proud to present our digitized library where students can access all our library resources at home through their individual accounts.
With on- campus library and a vast digital library, a fully equipped computer lab INDIAN SCHOOL OF EXCELLENCE offers high standards of education with easy access to information and an interactive inclusive teaching environment where everyone counts.
State of Art Auditorium
A fully air- conditioned, multi-purpose auditorium which is the centre stage of all major school activities including school assemblies and Inter House competitions to Inter School events, Annual Functions & Awareness Drives. The auditorium, a hub of creative expression harmonizes the senses, engaged in meeting the demands of an intense curriculum both during learning and teaching. Undoubtedly, the auditorium caters to the multi-dimensional approach to education.
ISEK in a nutshell
Indian School of Excellence has a fully air-conditioned building located in Salmiya area with spacious and smart class rooms and a child friendly ambience. The campus has an attractive play area for KG section, a football court and a spacious canteen/cafeteria. Ample storing facilities are provided in classrooms to reduce the burden of carrying heavy bags to school.
With extended School timings and optimum class strength, the students will receive personal attention and care. As most of the learning is completed in school, the students have the time and option to pursue their various interests and hobbies ranging from arts to sports.
Sufficient reinforcement of the concepts taught through worksheets, interactive games and quizzes that help the students in better understanding and retention of concepts and avoid private tuitions. Special Educators help in Inclusive Schooling for pupils with learning disabilities.
A challenging academic approach and encouragement for extracurricular activities that will give the child an all-round development is followed. It gives an excellent opportunity to the students for learning in a community that fuels in personal growth and desire for exploration in a student.
ISEK has an online interactive platform with mobile and web applications that offers convenient online facilities like checking academic performance, accessing resource materials, payment of school fees, tracking the school bus etc.
The School provides transport with tracking facility to various residential areas in Kuwait for a safe and caring commute for the students.
Conclusion
At Indian School of Excellence, we develop a culture of excellence that includes a robust instructional program aligned to the CBSE with a focus on implementing the New Education Policy(NEP -2020) in spirit by introducing Art and AI- Robotics integration through a Curriculum that is relevant, easy paced and activity based,Every student participates in cycles of continuous learning and improvement that includes establishing high expectations, goal setting, planning, action and reflection. We feel strongly about helping to build leaders that have the ability to succeed in whatever endeavour they undertake. The aim is to bridge the gap between the theory and its application in the classroom while inculcating 21st century skills such as collaboration, critical thinking etc.